A brief history of…. my transport… the bike years
With car problems and several new cars around home recently it got me thinking of all the bikes and cars I've owned or used over the years, turns out its quite a few!
Part 1 Two wheels, Motorbikin'
---
Motor bikes
Honda MB50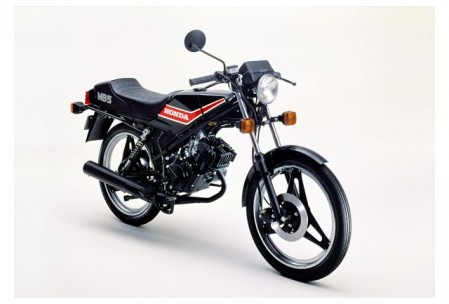 The 50cc mean machine. Brought brand new when I was 16-1/2 to get me to work, around 40 miles in all weathers.
Great bike but as soon as I turned 17 it was time for a proper machine.
Honda CB250RS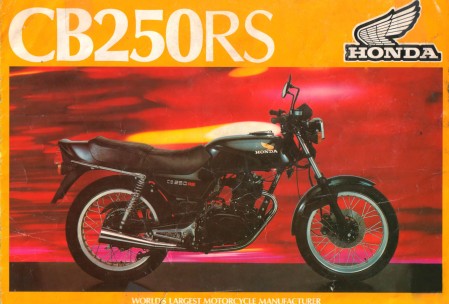 Brought from Saunders motorbike shop in Wellingborough for £625 (funny the things you remember!). A 250cc single cylinder thumper.
Great bike, never let me down , but a few bruised shins when I didn't kick-start it quite right. Toured all over the UK on many biking trips and holidays. Great to have the freedom!
Honda CX500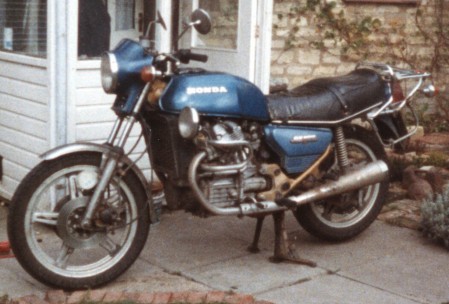 Test passed – time for something bigger! The CX500 was a big V-twin, water cooled, shaft drive touring bike with and electric starter – no more bruised shins. Great bike, loads of miles in complete comfort and totally reliable – until it wasn't!
CX500 were known for flakey cam-chain tensioners (as were quite a few Hondas at that time) and mine was no exception. I never had enough money to get it fixed properly but could strip the engine out, fix it and have it back on the road with in a day – not bad gives the complexity of the bike. If it wasn't the tensioner it was the water pump seal, if not the seal it was the head gasket or a combination of all if them!
It was around this time I got a car so spent a little more time fixing the bike and finally sorted it OK s there were no issues – and then sold it!
BMW R80/7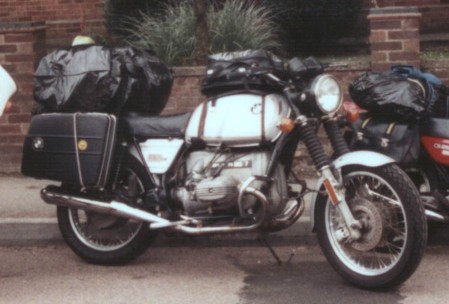 From a high tech machine to a tractor! I always wanted a BMW, my dream bike for quite a few years. Finally got one and it was everything I had hoped for. Loads and loads of miles all over the UK and apart from a new battery totally reliable.
As life progressed the transport requirements changed, disco kit, going out with your mates, girls, not getting your butt frozen off in winter I was beginning to use a car more and more and only use the bike at weekends if at all.
When Peugeot launched the 205 I had to have one, the only way to afford one was to part exchange the bike. The plan was to pay for the car and then get another bike in the future, again life gets n the way, things change and I've never had another bike, my biking days were over.
As my dream bike the BMW was a good one to finish on.
Honda CB200 – the rat bike
Somewhere in the mix, possibly as a winter bike when I had the BMW or when the CX500 was broken I had the use of a mates CB200. I say CB200, we had most of it, no exhausts, indicators and a few other missing bits. We made and exhaust our of some old piping, old exhaust and some fibreglass insulation to quieten it down. Some indicators of some old bikes (some possibly matched) where added and we had a machine – it's alive! Amazingly it got through and MOT and spent much of its time ploughing through the snow over winter.
Not sure what happen to this, think it got taken to bits and put somewhere safe!
---