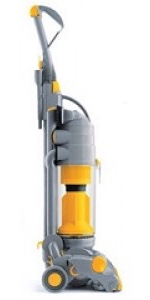 Despite being well used and abused our ageing Dyson DC04 has performed like a little trooper for well over 10 years, that was until Monday evening when…
…while cleaning the Dyson coughed, spluttered, made some peculiar noises before grinding to a halt and filling the house with that "you know something is very wrong" electrical smell.
Bugger – new cleaner time. My wife, Karen, has often spoke about its replacement but we couldn't justify the £200-£300 when we didn't need to but now very happy as we now had no choice now but to go shopping…. or so she thought!
A quick look on Amazon to see what cleaners are available and I noticed a few Dyson spares here and there, on further investigation it looks like you could build a new one from scratch purely from Amazon bits – excellent. A quick search and I found the correct motor, only £25, not bad, certainly a lot more palatable than the £200-£300 alternative! Decided to order a couple of other bits as well, filters and the mains switch cover that mysteriously disappeared sometime ago, £37 all in all.
Just to put icing on the cake, most of it was on Amazon Prime, next day delivery. It was getting late, around 22:30 on Monday evening so we would not get it until Wednesday, no problem, would save me phoning around trying to locate a local supplier and getting it delivered. Shortly after confirming the order I received the confirmation email saying that the motor and filters would be delivered tomorrow – Tuesday – excellent!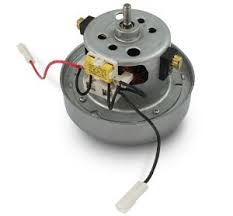 Sure enough at around 10:30 the following morning the delivery chap knocked at the door with the bits, just 12 hours from ordering, that's a 10/10 for Amazon!
UnknownRoll on lunchtime armed only with a Torx driver and a flat screwdriver the motor was swapped over in just over half an hour and the other new bits fitted. Quite a dirty job as, along with some plaster dust that seemed to have gotten everywhere was the remains of the black dust from the expired motor (the brushes at a guess) that seemed to stick to everything.
Soon all back together though and working fine, and, most unusually no spares left over!
Very impressed with the design of the Dyson, apart from looking a bit scruffy it is still in good order. A very simple concept and therefor not much to go wrong, the motor/fan unit and the brush unit (still with the original belts on – all in good condition), the rest is just plumbing for the air. Very quick and simple to repair.
Many thanks to Amazon UK for a fantastic service, sorry to Dyson – no new sale (yet) and a big sorry to my wife who might be waiting another 10 years if the new motor lasts as long as the last one (my suggestion that Father Christmas might bring a new one didn't go down very well at all 😉 ).